SPECIALS AND NEW ARRIVALS
LARGE PREDATORS, PLECOS AND UNIQUE SPECIES
GOURAMI KILLIFISH LIVEBEARERS AND DANIO
SHRIMP INVERTIBRATES FROGS AND SNAILS
FISH FOODS AND SUPPLIMENTS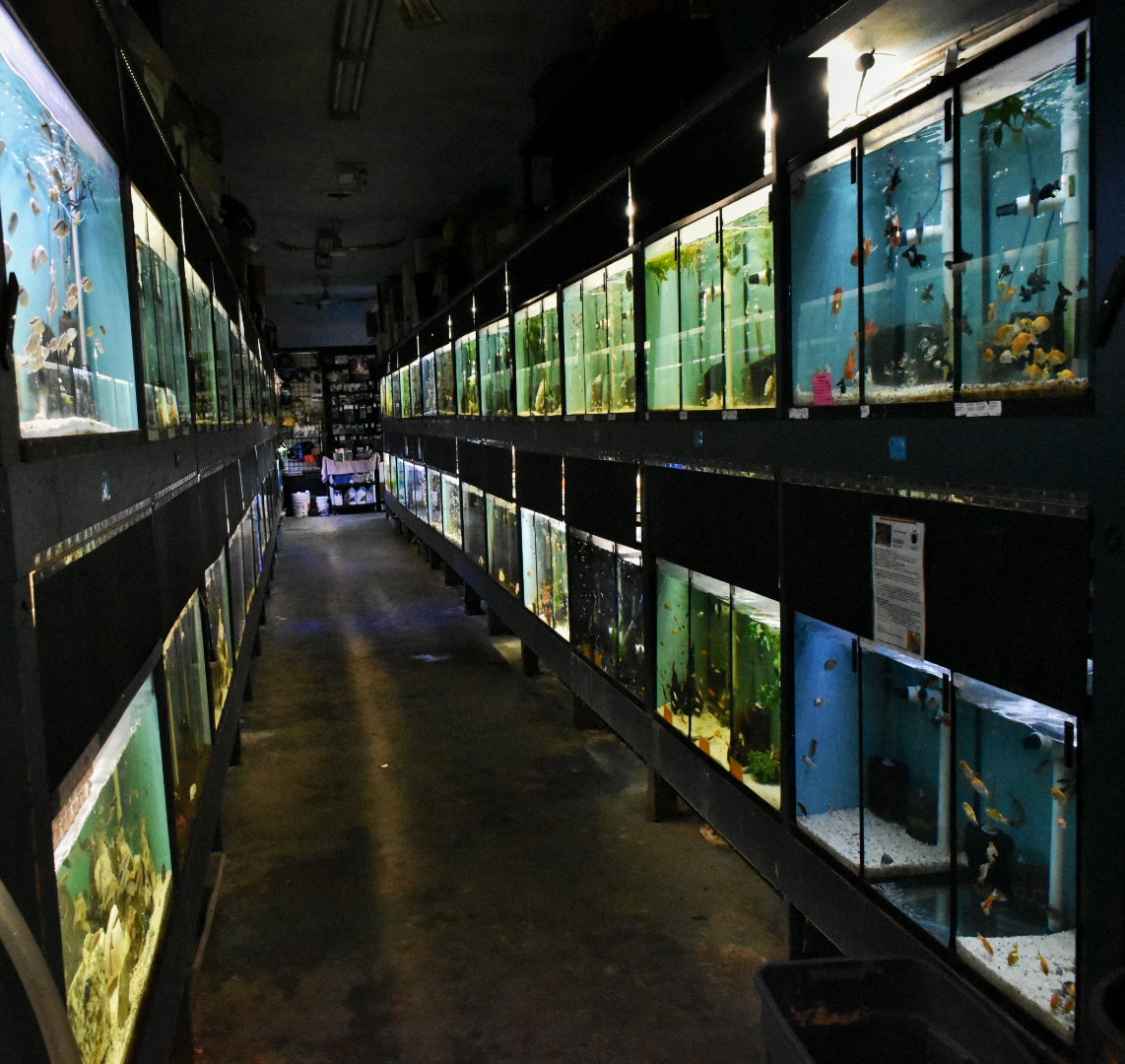 AAC & CREATURES PET STORE
#3-770 Bay St.
Victoria, BC, Canada V8T 5E4
PHONE: 250-382-0726
HOURS (PST)
Mon - Friday: 10:00 AM - 6:00 PM
Saturday - Sun:  1100 AM - 5:00 PM
Stat Holidays: Closed
JOIN US ON FACEBOOK!
Join our Facebook community at Aquarists Across Canada where hobbiests from Canada, the US, and around the world come to talk about fish, ask for/offer advice, and have a chance to show off some of their beautiful fish!
if you would like to keep up to date with new stock arrivals, information, leave a review which will be shown here, or a place to ask questions or set up group orders, like our page @ https://www.facebook.com/AquaristsAcrossCanada/
FACEBOOK
ADDITIONAL INFORMATION
PLEASE NOTE THAT IF YOU CHOOSE PRICE ON REQUEST FOR YOUR SHIPPING QUOTE WHEN AN OPTION FOR YOUR PROVINCE IS AVAILABLE, YOUR ORDER MAY BE CANCELLED OR DELAYED UNTIL SHIPPING HAS BEEN PAID. PLEASE CHOOSE THE SHIPPING OPTION FOR YOUR PROVINCE WHEN AVAILABLE.
Online prices may not reflect in-store prices with 100% accuracy every day.
Wholesale pricing available for brick & mortar fish stores! Email AquaristsAcrossCanada@gmail.com and ask for more information.
Schooling fish are Automatically discounted at cart up to 25% off when you buy multiples! Online only
live cultures now available under foods. grindal Whiteworms and microworms.